F.B. montaggi s.r.l.
Via Vogno, 20 - 24020 Rovetta (BG)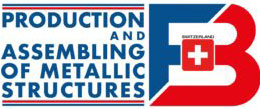 F.B. Assembling SAGL
Via Gaggiolo, 33A, CH – 6855 Stabio
Contacts
---
Contact us for any need, to request an estimation, a technical proposal or any other question.
We will be pleased to give you an answer as soon as possible.